Other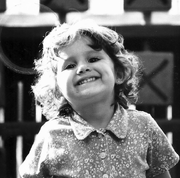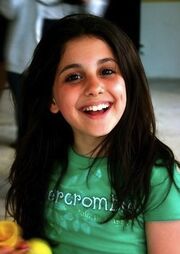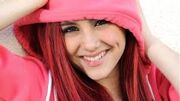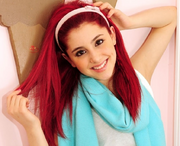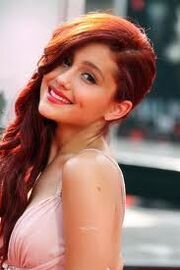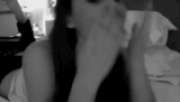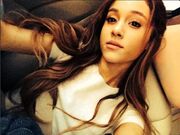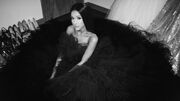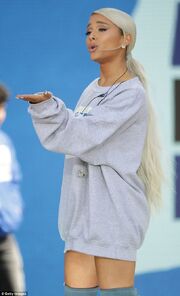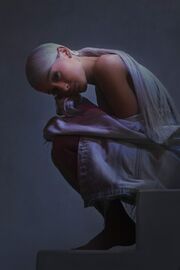 Ariana Grande loves eating a lots of fruit♥
Grande's long time best friends are Colleen Ballinger, Elizabeth Gillies, Alexa Luria, Aaron Simon Gross, Sascha P Ramos, Isaac Calpito and Jones Crow.
Her vocal range is E♭3–B5–E7.
Grande can do whistle tones.
She was never accepted in her school choir.
She is a "hopeless romantic" which means she is obsessed with love and being in love.
She has an older brother named Frankie. He is also a performer and producer and went on tour with her as one of her dancers. He was in the Broadway show, Mamma Mia!

Frankie is Ariana's half-sibling (they have the same mother, but a different father).

Grande's mother's name is Joan Grande and her father's name is Edward Butera.
Grande's fashion icons are Marilyn Monroe and Audrey Hepburn.
Grande's YouTube channel is called "Osnapitzari" that she started on January 21, 2007.
Grande runs the YouTube channel WeAreStoopKid along with her former co-stars on Victorious, Matt Bennett, and Liz Gilles.
She believes in the rights of women.
Grande has a birthmark on her left shoulder, a dimple on her left cheek, and a beauty mark on her left cheek.
Grande loves Mariah Carey, Celine Dion, Imogen Heap, and Whitney Houston (along with other artists).
She had her first kiss when she was 14 and describes it as "adorable".[2]

Her first real kiss though was when she was in preschool.[3]

Grande has Vine, Keek, Instagram, Twitter, Tumblr and Facebook accounts.
Grande is a huge "techno-junkie" and uses GarageBand to create remixes of her favorite songs using an Apple computer and a Boss looping station RC50, meant for guitars, but Ariana plugs her microphone in and uses her voice instead, as seen on this video.
Grande is a fan of the Harry Potter series. Coincidentally, there's a character named Ariana (Ariana Dumbledore) in the series.
Grande loves swimming.
Grande worked with Big Sean four times. He was featured in "Right There" and "Best Mistake," he whispered the chorus in "Problem," and Grande was featured on his track "Research".
Grande's favorite movies are 13 Going On 30, Bruce Almighty and American Beauty (along with many other classics).
Grande used to collect stuffed animals, hockey pucks, and Halloween masks.
She has stated on Jimmy Fallon, her favourite animal is the seahorse.
Grande's fan mail address is 265 S. Federal Hwy Suite 331 Deerfield Beach, FL 33441.
Grande was on BrainSurge with 130 points, allowing her to move onto the next round, being the only girl to compete. But then she lost, along with Carlos Pena (from Big Time Rush) and was the first one to slide down "The Brain Drain". The episode aired on April 21st, 2011.
Ariana loves Judy Garland and Audrey Hepburn.
She cried when she met Jim Carrey for the first time.[4]
Grande has a talent for mimicking the speaking and singing voices of others, including but not limited to Britney Spears, Shakira, her co-star Liz Gillies, Katy Perry, The Little Mermaid, a laughing baby, a crying baby and a baby lamb "baaa-ing"
Grande says she "swears like a sailor", meaning that she swears a lot.
Grande's height is 153cm or 5'0".
Grande currently lives in L.A with her brother. Her house is over 100 years old and was previously owned by Francis Ford Coppola, the director of The Godfather. [5]
Grande loves the restaurant Toast.
Grande's first crush was Justin Timberlake (when she was three).
Grande has eight dogs named Coco, Toulouse, Ophelia, Cinnamon, Sirius, Strauss, Pignoli, and Lafayette.
Grande went to her first concert, a Katy Perry concert, in the summer of 2011.
Grande says she can't stand it when you smile at a stranger and they don't smile back.
Grande is hypoglycemic.
On December 10, 2011, Grande reached a million followers on Twitter.
Grande put her hands in cement at Planet Hollywood, New York on December 22th, 2011.
Ariana does not have a middle name. [6]
Grande was in the original Broadway cast of 13: The Musical with Liz Gillies and Max Schneider. She played Charlotte.
Grande's favourite fruit is the strawberry.
Grande loves all her fans very very much!
Grande wore cat ears for most of The Honeymoon Tour.
Grande loves hair bows, British accents, polka dots, and dolphins.
Grande and Graham Phillips were in a relationship for three years. However, they broke up in December 2011.
Grande was in a relationship with her backup dancer Jordan Viscomi. They started dating in December 2011. They broke up a few months later.
Grande loves lavender coloured and scented items.
While Grande dyed her hair red to portray Cat in Victorious and the first 20 episodes of Sam & Cat, she wears a wig to portray her on the last 15 episodes of Sam & Cat, because dyeing her hair every other week for Victorious completely destroyed her hair and it was annoying putting the temporary dye every four days.[7]
Ariana's devoted fans are called "Arianators". They were originally called "The Ariana Army", then "Tiny Elephants" which stuck for a while, followed "The Loves" but it didn't catch on, eventually, the fans gave themselves the name "Arianators", which spread and was accepted by Grande, becoming the official name.
She has done covers on her YouTube channel.
Grande became a pescatarian on July 3, 2010.[8]
Grande favorite artists are Frank Ocean, Mariah Carey, Michael Jackson, Whitney Houston, Imogen Heap, and Beyoncé.
Grande believes that everything happens for a reason.
Ariana used to be a cheerleader.
Her favorite actress is Jennifer Garner.
Grande describes her style as a cross between classic.
Her style icons are Marilyn Monroe, Coco Chanel, Michael Jackson and Jennifer Lopez.
She started performing when she was eight years old. [9]
Her least favorite music genre is dubstep.
Grande went to two schools while growing up, Pine Crest School and North Broward Preparatory School.
Her first word was "bubble".[10]
She is a vegan.
When she was little, she went through a phase where she had to wear a Scream mask at all times.[11]
In preschool, she was sent to detention almost every day for kissing boys on the playground.[12]
She eats at least five strawberries a day.[13]
She is a fan of YouTuber "Lohanthony," who is good friends with her brother Frankie Grande. The two have done YouTube videos as well as live chats together.
If she could invite anyone to a tea party, it would be Michael Jackson, Audrey Hepburn, her Nona, Imogen Heap and Leonardo DiCaprio.[14]
She would love to go to the beach, eat lots of fruit, and have fun with her friends while listening to summer music on a perfect summer day.
Leonardo DiCaprio is one of her celebrity crushes. On Jimmy Fallon, she revealed Jim Carrey was her first celebrity crush.
Her most prized possession is her phone.
The Wizard of Oz was one of her favorite movies when she was younger.[16]
Justin Timberlake, Mariah Carey, and Imogen Heap are her role models.[17]
She's allergic to dark chocolate but still eats it.
In November 2013, Grande met musician, Bruno Mars, at the MTV EMAs and claimed she "died a little inside" upon finally meeting her celebrity crush.[18]
Ariana has 26 known tattoos.

She also has 2 tattoos that have been covered up and 2 tattoos that cannot be made out.

Grande loves rainy and gloomy weather.
She will always support US ex-President Obama.[19]
Grande is allergic to bananas, shellfish, and some cough medicines.
Grande's birthday is the same as one of her best friends, Jennette McCurdy. but Jennette is 1 year older. Jennette was born in 1992. Grande was born in 1993.
Grande loves her cat ears.
Grande is the first person in the history of the Billboard Hot 100 to have the lead singles from each of their first four albums debut within the top 10 in the US.
References
Community content is available under
CC-BY-SA
unless otherwise noted.