Dangerous Woman is the title track of Ariana Grande's third album, Dangerous Woman. It is the second single from the album.
Background
In January 2016, Ariana told fans she might change the name of her album from Moonlight. Through February, she hinted at the title "Dangerous Woman" before confirming it on the 22nd.
Ariana will perform this song on Saturday Night Live on March 12, 2016.
On March 1st, Ariana released the first snippet of Dangerous Woman.
On March 2nd, Ariana released a "Coming Soon" promo for Dangerous Woman. She tweeted a few months back that whenever she says "soon" means that it will come out in 10 days or less. The "soon" could be for the album or for the song.
On March 4th, Ariana shared an instrumental snippet of the song to her snapchat and instagram with the caption reading "6 Days till Dangerous Woman"[1].
On March 5th, Ariana shared on dangerouswoman.com that the countdown is for the album pre-order, Dangerous Woman the song will also come with it.
On March 7th ,Ariana shared on her snapchat a snippet of the song with the caption '3'.[1].
Lyrics
Dangerous woman
Something bout, something bout, something bout you

Makes me wanna do things that I shouldn't
Something bout, something bout, something bout
Promo Photos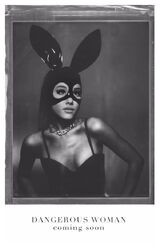 Videos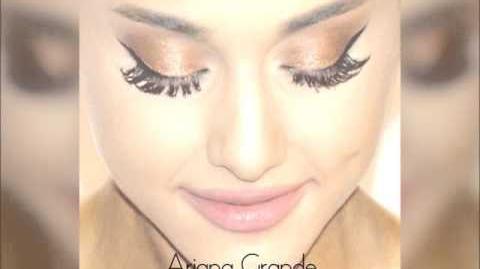 References