Leave me a message after the tone!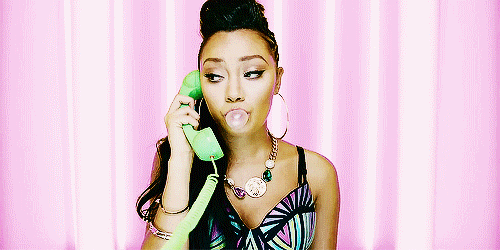 Follow

OMG, our user profiles have almost all the same userboxes except there's one you have that I don't have and one I have that you don't have! Isn't that funny?

There are differences, though. You ship Rori on Victorious and I ship Cabbie. You love Mamuel and I don't even know what that is.

Hahaha! I mean, I still support Cabbie (Cabbie happened of course), and there are things about eachother that we don't even know about! :)

I just never thought that a person would make up a show and have a bunch of pairings. BTW, do you have an account on nick.com?

You posted a topic of whether people vote for Cabbie or Rori and you voted Rori. And you're like 14, so you were born in 1999.

No, not that. Victoria does actually sing, she just isn't a good singer. She strains her voice on high notes

Elizabeth Gillies is actually the best singer on Victorious and Ariana is behind her. And last is Victoria. I'm not sure about Daniella Monet, though

Yeah, but she's the best singer on Victorious. It's okay if you don't like her, just try not to love the bad singers

3cooldog92 nominated me, then I got support votes from ArianaGrandeForever, Jeminali, Cc71, and EpicFork. There was one opposition but the reasons were false.

No, I found the first book at a school book fair and bought it because the plot seemed interesting. I went online and found out that there were two books after it so I got my dad to order them

The last debate was whether a Roman leader was a good or bad ruler. I wasn't part of the half that did the debates that time.

The last debate I did was in 2012 and it was "City Life Is Better Than Country Life".

But I had to say that country life was better. I hated doing the debate and it was so long. (-_- zzz)

I really prefer writing songs. :) I did get a Band 10 in writing a persuasive text in Year 7, but yah. :)

The new school year starts in September, right? I would be going into the new school year in Year 10.
Give Kudos to this message
You've given this message Kudos!
See who gave Kudos to this message
Community content is available under
CC-BY-SA
unless otherwise noted.