"Too Close" is an upcoming song that will be featured on the Japanese and Target edition of Ariana Grande's second album, My Everything. It will be released on August 25, 2014.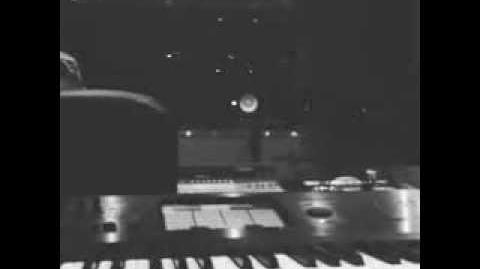 Trivia
Ariana posted a teaser of the song to her Instagram page in early March 2014.
Many fans thought the name of the song was "Perfect For Me" but Ariana confirmed the name to be "Too Close" on July 30, 2014.[1]
A 30-second preview was released on August 20, 2014.[2]
Lyrics
You know what I want
I know what you don't
I should be the one you love on
Boy you got my mind
Playing truth or dare
It's daring me to kiss you right there

But we've been friends so long
That it seem so wrong
And everyone can see you're perfect to me
But i just can't let it show

I've thinking about you
Boy it's killing me and I got to let you know
Baby tell me
Do you feel like I do
Cause we both know what could go - down
If we get too close

Ahhhhh
But if we get too close
Ahhhhh
Down if we get to close

Remember that girl that you used to date
She's with my ex-boyfriend
That's great
So what you gon do?
What would you say if I said I loved you that way

But we've been friends so long
That it seem so wrong
And everyone can see you're perfect to me
But I just can't let it show

I've thinking about you
Boy it's killing me and I got to let you know
Baby tell me
Do you feel like I do
Cause we both know what could go - down
If we get too close

Ahhhhh
But if we get too close
Ahhhhh
Down if we get to close

But I just can't let it show

I've thinking about you
Boy it's killing me and I got to let you know
Baby tell me
Do you feel like I do
Cause we both know what could go - down
If we get too close

Ahhhh
But if we get to close
Ahhhh
Down if we get too close
Ahhhh
Ahhhh
Ahhhh
Ahhhh
References