"
Ain't you ever seen a princess be a bad b****?
"

– Ariana in Bad Decisions and me on a daily basis. :P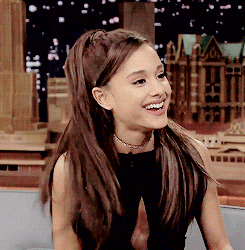 Hiii. :3 I'm Taylor and I am one of Ariana's biggest fans. :P I've loved her since her Victorious days, and I never stopped loving her. My favourite songs are:
>Into You - it's catchy. That's about it.
> Love Me Harder - the beat is amazing, the lyrics are cute and it's perfect.
> Santa Tell Me - it has a memorable melody and it's the perfect Christmas song.
>Greedy - My style; 80s-inspired music. Reminds me of Little Mix.
> Focus - the music video is her best one so far and the song is so upbeat and catchy.
> Pink Champagne - it's a really great song with a great melody and it's so innocent.
> Put Your Hearts Up - it's one of the first songs I heard of Ari's and I'm in love with it.
> Bang Bang - it's uplifting, self-empowering and really catchy.
>Everyday - I actually really like this song. I don't know why so many people hate it.
> Popular Song - it has a catchy melody and it describes me as a person.
> Just a Little Bit of Your Heart - I cried when I first heard this song. It's just so beautiful.
> Thinking Bout You - Reminds me of my crush when he's absent from school. Don't ask any further questions.
> Why Try - the vocals are amazing and it's very unique.
> Love Is Everything - it's melodic, catchy and it sounds really great.
> Adore - Ariana's vocals are incredible and it has a catchy melody.